Pre 1950s Football Programmes
The football programme is almost as old as the game itself. It was introduced in the late 1870's as just a simple score card which would have been a single sheet with team line up's and match details.
As decades have moved on so did the football programme, increasing in size and content they would become small booklets with colour illustrations on the covers. The programme would now include articles related to the club and reviews of previous games and would feature lots of adverts.
Collectors are notably interested in F.A Cup final programmes and even though not the rarest 1923 is popular as it is the first Wembley final, 1927 is also popular when Cardiff were the first team to take the F.A Cup out of England.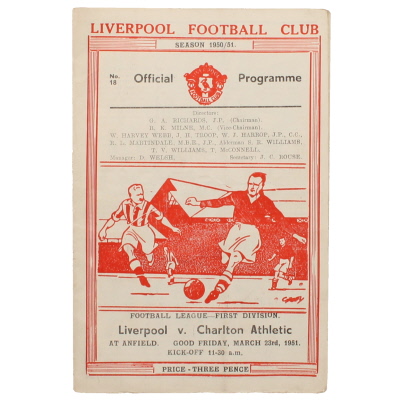 1950-51 Liverpool vs Charlton Athletic programme
£24.99
(Approx $32 / €29)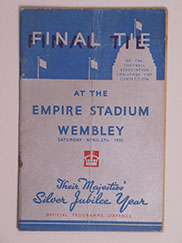 1935 F.A Cup Final Programme, Sheffield Wednesday vs West Bromwich Albion
£374.99
(Approx $487 / €436)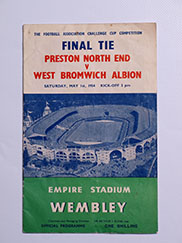 1954 F.A Cup Final 'Preston North End vs West Bromwich Albion' Programme
£24.99
(Approx $32 / €29)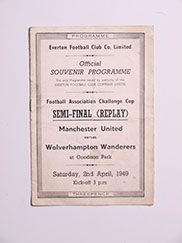 1949 F.A Cup Semi Final Replay Manchestre United vs Wolverhampton Wanderers Programme
£59.99
(Approx $78 / €70)
1948-49 England vs Wales programme
£29.99
(Approx $39 / €35)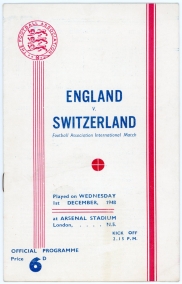 1948-49 England vs Switzerland at Highbury
£34.99
(Approx $45 / €41)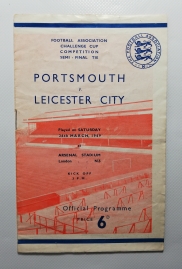 1949 F.A Cup Semi Final Portsmouth vs Leicester City Programme
£39.99
(Approx $52 / €47)
1953 F.A Cup Final Blackpool vs Bolton Wanderers
£69.99
(Approx $91 / €81)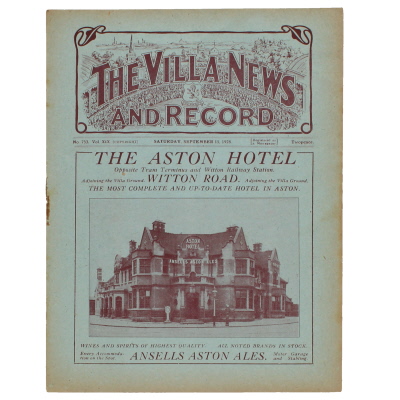 1928-29 Aston Villa vs Newcastle United programme
£79.99
(Approx $104 / €93)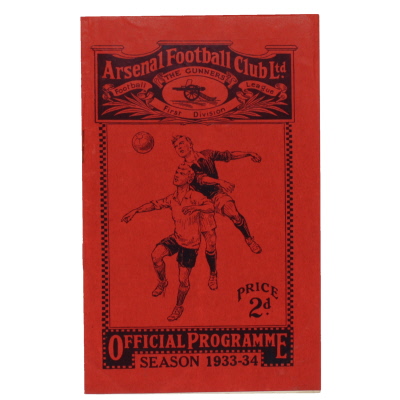 1933-34 Arsenal vs Newcastle United programme
£99.99
(Approx $130 / €116)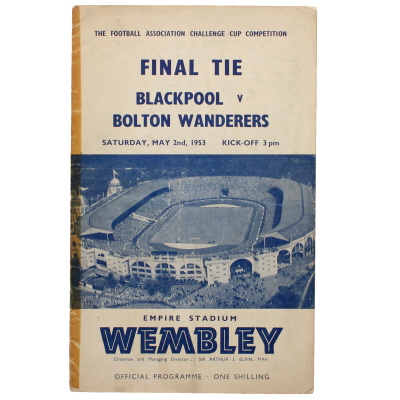 1953 F.A Cup Final Blackpool vs Bolton Wanderers programme
£39.99
(Approx $52 / €47)
1945-46 England vs Belgium programme
£29.99
(Approx $39 / €35)
1949-50 Wales vs England programme
£44.99
(Approx $58 / €52)
1948-49 Preston North End vs Liverpool programme
£39.99
(Approx $52 / €47)